Price Chopper Supermarkets
VT Price Chopper 24 Hour Markets
Price Chopper is a major food supplier for Vermont with 16 stores scattered a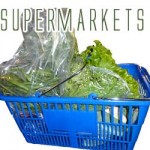 round the state. Price Chopper began in the 1930's. It was known then as Golub's Cash & Carry, the brainchild of Russian immigrant Lewis Golub. Price Chopper has grown to more than 116 stores in 6 Northeastern states.  Vermont  is served by a handful of Supermarket Chains and Walmart
.  Price Chopper stores are popular for their Advantage Card promotion, fresh seafood department and 24 hour shopping convenience. Ask us about VT Supermarkets or share your comments. To feature your business in VT Living, contact us.
Price Chopper Vermont Supermarkets


Price Chopper
Company Slogan: The Best in Fresh and Low Prices.
Hours: Regular Hours for all stores, Mon-Sun Open 24 Hours
Services & Products:  AdvantEdge Card, Baby Products, Cheeses, Clambakes, Deli, Floral, Groceries, Health & Beauty Items, Hickory Farm, Lobster Dinners, Meats, Prescriptions, Produce, Seafood and much more.
Price Chopper Vermont Stores include: St. Johnsbury, Barre, Brattleboro

Products | Visit VT Towns | Shopping