VT Events Calendar
Top Vermont Winter Events 2018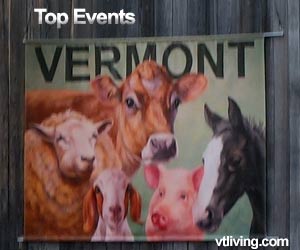 Welcome to Vermont Living Magazines Vermont Events Guide. We share the promote the Top Events in Vermont. Our suggested Vermont Events include details, ticket information, maps and more. Vermonters and visitors to Vermont love our Fairs, Festivals, Concerts, Sports, and Entertainment Events. The VTLiving Vermont Events Calendar for Vermont events is organized by date. Plan your VT visit or vacation around an interesting  event, fair, festival or annual celebration. Post your VT event in Vermont Living or call us for advertising rates at 802-221-1498.
Visit a great Vermont Event. Let the fun begin, follow the Vermont event name for a map and details about our suggested Vermont Events. Place your VT Event online in VT Living or visit our free New England event postings on Facebook.
Dec 2018
First Night St Johnsbury
– 12/31/2018 - 01/01/2019 at 4:00 pm - 12:00 am
Jan 2019
Governor's House Jane Austen Weekends
– 01/11/2019 - 01/25/2019 at All Day
Place
your VT event
in VT Living or join our
New England Events Facebook Group
for free.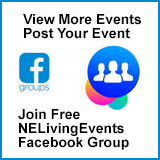 Facebook Groups | NELivingEvents
Don't miss a great New England Event. Join the New England Events Facebook Group to view, post and read about the Top Events in New England.
New England Events Calendar
---
Paramount Theater, Rutland VT Upcoming Concerts & Shows
Gutterson Fieldhouse, UVM, Burlington VT

Products | Visit VT Towns | Shopping