VT Events Calendar
Top Vermont Events Festivals Fairs Sporting Events & Concert Dates

Take in a great Vermont Event.  Visit our suggested Vermont Events – find details, ticket information, maps and more by clicking the links below. Vermonters just love Fairs, Festivals, Concerts, Sports and Entertainment Events. Browse the VTLiving Vermont Events Calendar for Vermont events organized by date. Plan your VT visit or vacation around an interesting  event, fair, festival or annual celebration. VTLiving encourages you to post your VT event. Please share your VT Event comments.
Click on the Vermont event name for a map and details. To place your event in VT Living, click here
Sep 2017
Stowe Oktoberfest
– 09/29/2017 - 10/01/2017 at All Day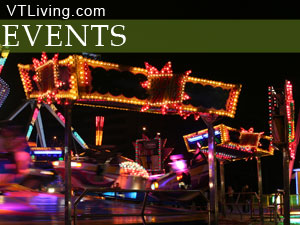 Paramount Theater, Rutland VT Upcoming Concerts & Shows
Gutterson Fieldhouse, UVM, Burlington VT
Vermont Events from Visit VT
Columbus Day Weekend Harvest Fest 10/7/2017 - 10/9/2017
Columbus Day Weekend Harvest Fest 10/7/2017 - 10/9/2017 - Stratton A fall spectacular featuring live music, hay rides, pumpkin painting and scenic lift rides to view the world-renowned Vermont fall foliage atop the tallest peak in southern Vermont. Celebrate fall and taste over 100 of the region's top craft beers and ciders at the annual Brew Fest, choose your favorite recipe at the Chili Cook-Off or challenge yourself in the North Face Race to the Summit.
Dining | Real Estate | Skiing | Vacation Rentals | Inns | Hotels | Resorts
Classified Ads | Golfing | Events | Attractions | Sports | Personals
Pet Friendly Lodging | Meeting Rooms | Weddings
Products | VT Town Photos | Shopping