South Central VT Tennis Courts
Killington Rutland VT Tennis Courts & Tennis Vacations

The Rutland – Woodstock region of South Central Vermont offers world-class tennis resorts and some very nice public tennis facilities. The Castleton Tennis Club and Woodstock Health and Fitness Centers offer indoor tennis courts. Ask us about VT tennis vacations or share your comments. To feature your Vermont tennis business, contact us.
South Central Rutland Killington Vermont Tennis


Castle Hill Resort & Spa, Rt. 103, P.O. Box 525, Ludlow, VT 05149 | 802-226-7361
Castle Hill Resort and Spa is nestled in the Green Mountains of Ludlow Vermont, offering unparalleled service and the finest lodging for the perfect Vermont getaway. Select from the historic Castle Inn, an English Cotswold style mansion featuring 10 unique rooms; The Pointe Hotel offering 96 beautiful rooms and suites or stay in our fully equipped spacious Resort Home Condominiums.
Visit Castle Hill Resort & Spa Website
---


The Pointe at Castle Hill Resort, Rt. 103, Ludlow, VT 05149
A truly accommodating country hotel with 96 spacious rooms and suites, enhanced guest services, and a new look. An exceptional lodging value with all the comforts of a first class hotel. Indoor pool, hot tub, restaurant, lounge, game room and views of Okemo Mountain.
Visit The Pointe at Castle Hill Resort
---
The specified file on Include Me shortcode does not exist.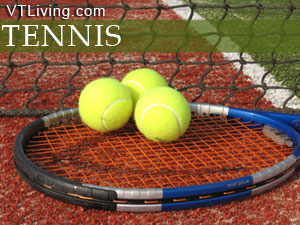 Castleton Tennis Club
Sand Hill Ext.
Castleton, VT
Ph: 802-468-2423
Mac-Sam Tennis
129 Forest Ave.
Rutland, VT
Ph: 802-775-7533
Vermont Sports & Fitness
40 Curtis Ave.,
Rutland, VT
Ph: 802-775-9916
Woodstock Health and Fitness
South Road
Woodstock, VT
Ph: 802-457-6656
Woodstock Inn Sports Center
Rt. 106S
Woodstock, VT
Windsor Community Recreation Center
Windsor, VT
802-674-6783
inns | hotels | resorts | rentals | dining | real estate
Champlain Valley VT Tennis Resorts & Courts
Burlington, Middlebury, St. Albans, the Islands of NW Vermont
North Central VT Tennis Resorts & Courts
Montpelier, Barre, Randolph, Waterbury, Stowe, Mad River Valley
Northeast Kingdom VT Tennis Resorts & Courts
St. Johnsbury, Newport, Barton, Lyndonville, Burke, Jay, Island Pond
South Central VT Tennis Resorts & Courts
Rutland, White River Jct., Woodstock, Quechee, Brandon, Killington, Ludlow, Weston, Chester
Southern VT Tennis Resorts & Courts
Bennington, Brattleboro, Manchester, Arlington, Newfane, Mt. Snow area

Products | Visit VT Towns | Shopping

New England Living Magazine