Stowe Motel & Snowdrift
Discover the "Family Affair" Motel in Stowe, Vermont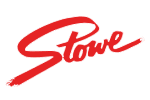 A favorite place to visit any time of year is Stowe. With wonderful inns, comfortable hotels, full-service resorts, greatrestaurants, fun attractions, skiing, bike riding and hiking trails – it is easy to see why Stowe is the ideal recreation destination for couples and families. Ask us about Vermont or share comments. To feature your business, contact us.
Stowe Motel & Snowdrift Lodge


Green Mountain Sugar House, Rte 100N, Box 820, Ludlow, Vermont 05149
Our award winning maple candy is still being made and shipped daily along with our 100 % pure maple syrup. When you see the steam roll from the Green Mountain Sugar House, stop in and have a taste of the sweetest stuff on earth. Our red roofed sugar house, just steps away from the water's edge, is where we make everything from maple syrup to mouth-watering maple fudge. It's also a Vermont country gift shop. Make the Green Mountain Sugar House a planned stop ... you'll be glad you did! Order online on our website.
Visit Green Mountain Sugar House Ludlow
---


The Dutton Berry Farmstands, Route 30, Newfane, VT and Route 11-30 in Manchester, VT and Route 9 in West Brattleboro, VT
Dutton Berry Farmstands are well known for their Vermont grown produce and other unique local products. Whether it is fresh farmer-grown fruits and vegetables, cider, maple syrup or plants, you'll enjoy visiting a true Vermont farm experience.
Visit Dutton Berry Farm Newfane W. Brattleboro Manchester
---


Robb Family Farm, 827 Ames Hill Road, Brattleboro, VT 05301
Home of fine Vermont crafts. We produce the purest maple syrup you can find as well as a large assortment of fine hand-crafted treasures. Enjoy the scenic Vermont landscape from the bac of a horse-drawn wagon or sleigh. The country Shop is a family run business, consisting of a charming gift shop, farm events, mail order and baked goods by order. The shop is open throughout the year from it's annual Valentine Sweetheart Hayride until Christmas.
Visit Robb Family Farm Brattleboro
---

Sugarbush Farm, 591 Sugarbush Farm Road, Woodstock, VT 05091
Sugarbush farm is located on a 550 acre hilltop outside of Woodstock Village. Visitors watch cheese production, year round maple tours, sample Sugarbush Farm cheeses and other Vermont products, including; Maple Products and Honey. You can walk the nature trail, see farm animals, and best of all free admission. The farm is located 3 miles off US Route 4 on Hillside Road, across from the Taftsville Bridge, 3 miles east of Woodstock. The Farm Store is open daily from 9:00am to 5:00pm.
Visit Sugarbush Farm Woodstock
---


Allen Pole Pruner, 6023 US Route 5, Westminster, VT 05158 | 802-722-3331
The Allen Pole Pruner is proven to be faster and more convenient than power equipment for pruning trees. Homeowners and garden professionals agree the Allen Pole Pruner is easer is use and is more durable than any pole pruner on the market - and its made in America. View a video of this amazing Vermont product in action by the developer, Tim Allen.
Visit Allen Pole Pruner Westminster
---


Allen Brothers Farms, 6023 US Route 5, Westminster, VT 05158 | 802-722-3395
We are a uniquely Vermont combination of practical and beautiful. We have an inhouse bakery featuring cider donuts, pie, cakes and cookies , a deli with signature Mac & Cheese, pizza and other warm options as well as made to order sandwiches, a country store filled with local Vermont products, locally grown seasonal produce with our own apples, corn, strawberries, and squash and pumpkins, a gas station, a nursery and garden center. Come and see what we have for you at exit 5 off I-91, easy off and on
Visit Allen Bros. Farms Westminster
---
A fabulous place for your next Vermont getaway is the affordable and comfortable Stowe Motel & Snowdrift. Stowe Motel owners, the Ruschp family, have been instrumental in making Stowe, Vermont the 'Ski Capital of the East.'
Peter and Carolyn Ruschp have owned and operated the Stowe Motel since 1977, and acquired the adjacent Snowdrift Motel in 1995. Peter is a former U.S. Ski Team member and is the current Director of Skiing at Stowe Mountain Resort.  His father, Sepp Ruschp, founded the ski school in 1936.
The Stowe Motel and Snowdrift are centrally located between the Village of Stowe and Mt. Mansfield – Vermont's highest peak. Accommodations include motel rooms, efficiency units, apartments, and 1-5 bedroom houses.   Non-efficiency unit rates include a hearty continental breakfast. All other units come equipped with full kitchens or kitchenettes.
The Stowe Motel and Snowdrift offers a fireplaced cocktail lounge and game room with ping-pong, video games, and pool table. Other amenities include 2 outdoor heated pools, tennis and badminton courts. They offer complimentary snowshoe rentals in winter and mountain bike rentals in summer for their guests' use on the Stowe Recreation Path. Stowe, Vermont is home to the finest network of cross-country trails in the east, 150 km of groomed trails serviced by 4 ski centers. The Stowe ice skating rink is nearby, as is the VAST snowmobile trail system. Sleigh rides are available with reservations recommended. Enjoy your Stowe visit at the Stowe Motel and Snowdrift and thank you for mentioning "I found you online, in Vermont Living Magazine".


Stowe Motel & Snowdrift
www.stowemotel.com
inns | hotels | resorts | rentals | attractions | dining | real estate
Dining | Real Estate | Skiing | Vacation Rentals | Inns | Hotels | Resorts
Classified Ads | Golfing | Events | Attractions | Sports | Personals
Pet Friendly Lodging | Meeting Rooms | Weddings
Products | VT Town Photos | Shopping