Hospitality Jobs Vermont
VT Restuarant Hotel Inn & Resort Employment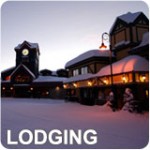 The Vermont Hospitality Industry is always looking for quality applicants. Vermont inns, resorts, lodges, ski areas and restaurants all share the need for competent, knowledgeable, and friendly people to help serve Vermont visitors. We found several sources for Vermont Hospitality Job Openings and Opportunities. Ask us about Vermont Jobs or share comments. To feature your Vermont Employment Opportunities, contact us.
Vermont Hospitality Industry Jobs
Click the CLASSIFIED AD headlines below for details, map and photos. Vermont Living Classified Ads are powered by Classified Ad Net.  Expedia Travel jobs are courtesy of EAN.

Recent VT Classified Ads – View All Ads
View More Vermont Classified Ads | Vermont Event Calendar


Products | Visit VT Towns | Shopping