Planning a VT Destination Business Meetings

The old saying of meetings make the world go round, still applies. However, with the advent and expansion of the Internet and 24/7 mass communications… less and less of these planning sessions, training sessions, new product introductions, sales meetings, weekly meetings and update sessions are face to face or with all the players involved being at the same meeting. The result? — Another meeting will follow to keep everyone on the same page. Worse, a current business best seller talks about 'death by meetings'… with the premise that never ending meetings drain the energy of the business, the enterprise or the company and everyone involved suffers from the painful process of poorly organized and executed meetings. A professional colleague was overheard recently saying, " I used to be judged by the number of clients I see, now it's by the number of meetings I attend." and he wasn't at all enthused about the change in his now all too regular schedule. His frustrating claim about all the meetings he attends is that they all can be summarized with one common theme. …"not much gets accomplished in them".
Business Meeting Planning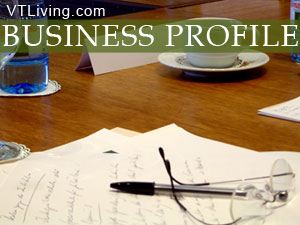 What to do about this non-productive spiral of activity? Start to take meetings seriously, view them as opportunities to re-imagine the status quo, to revive the creative energies of your team, staff, department…make your meetings an event and an on-going activity that your attendees actually want to attend.
How to accomplish all of this?
Start by making a Resolution to do something about making a difference in the meetings you will host or attend in the coming months. Meetings, often are fit into and between every attendees busy daily schedule. Stop! Get away…move people away from the distractions of an interrupting phone call, being late for the next appointment, interruptions in general. Plan a destination meeting, training session, or update session.
Get the full attention of the people you are trying to reach. Make a friendly deal with your staff – give me four hours of full concentration, and I'll give you four hours off. Your meetings will be much more focused, more creative, more successful and will have everyone's undivided attention. You will get much more accomplished. Encourage an extension of the meeting so that people are sharing ideas over dinner or lunch or in a casual atmosphere, sitting by the pool or taking a walk. Let people with interesting discoveries report back to the group in the next organized part of the schedule.
To make your next company or business meeting an effective one, an enriching one, a memorable one…consider any number of creative meeting packages offered by the Vermont Business Meeting and Conference Centers below.
Vermont Conference Rooms


DoubleTree by Hilton - Hotel Burlington, 870 Williston Road, Burlington, VT 05403 | 802-865-6600
Burlington Hotel and Conference Center features 309 guest rooms with complimentary WiFi, refrigerator, ergonomic workspace and a 50-inch HDTV, award-winning service and accommodations. Conveniently located to UVM, downtown businesses and shopping, Lake Champlain, Burlington International Airport and local attractions. The DoubleTree by Hilton Hotel Burlington is an ideal location for business and leisure travelers. Five ski areas are within one hour of the hotel.
Double Tree by Hilton Hotel Burlington & Conference Center
---


Waybury Inn, Route 125, E. Middlebury, VT 05740
Business meetings and corporate retreats are a huge success here at the Waybury Inn. We know what it takes to plan and execute a successful meeting from customized menus, AV requirements and perfect setup of the unique space for your needs. We have many breakout spaces for groups on a mission as well as tranquil gardens and an outdoor to inspire. Amenities include free wireless internet, dial up services, desktop PC with printer, copy, fax and express mail services and a full service bar. Reservations are required.
Visit Waybury Inn Middlebury
---


Middlebury Inn, 14 Courthouse Square, Middlebury, VT 05753
With 70 guest rooms, the Middlebury Inn offers the perfect blend of modern comfort and classic historic charm. Welcoming travelers since 1827, the inn now has all of the amenities of a full service hotel, including fine dining, a pub, and meeting and banquet space to accommodate your Vermont wedding. Located between Burlington and Rutland and convenient to many Vermont attractions, this inn is perfect for that pampered fresh-air getaway, family reunion or professional retreat.
Visit Middlebury Inn
---


Holiday Inn Burlington Vermont, 1068 Williston Rd., Burlington, VT 05403 | 802-863-6363
172 Guest Rooms and Suites, Cocktail Lounge and Restaurant. Centrally located in Vermont's scenic Champlain Valley just off exit 14E on I-89 at the junction with U.S. Route 2. The Burlington International Airport is a short 1 mile ride in our courtesy van. Direct dial phone in the airport terminal. Just 1/4 mile from Vermont's largest shopping mall, the University Mall. The Church Street Marketplace is a five minute drive from the hotel. The University of Vermont, Saint Michael's College, and Champlain College are all less than 10 minutes from the hotel.
Visit Holiday Inn So. Burlington Website
---


The Green Mountain Inn, 18 Main St., Stowe, VT 05672
Experience warm hospitality in an historic landmark in the heart of Stowe Village. Beautifully restored, the Inn offers the perfect blend of modern luxury and country elegance in over 100 rooms, fireplace suites, luxury rooms, exquisite village apartments and townhouses. Two superb restaurants, afternoon tea, year-round outdoor heated swimming pool, outdoor Jacuzzi, children's pool, two firepits and fully equipped health club. Classic setting for weddings, conferences and events.
Visit Green Mountain Inn
---


Best Western Plus Waterbury-Stowe, I-89, Exit 10, 1/2 miles north on Rt. 100. Blush Hill Rd., Waterbury, VT 05676 | 800-621-7822
Centrally located between Burlington, Montpelier and Stowe. 1/2 mile from Ben & Jerry's Ice Cream Factory. 84 Guest Rooms and Suites on an airy hillside setting featuring Wandering Moose Cafe, Open Air Indoor Pool, Game Room, Fitness Center, Tennis, and an authentic Vermont Covered Bridge.
Visit Best Western Waterbury Stowe Website
---


Stoweflake Mountain Resort & Spa, 1746 Mountain Road, Stowe, VT 05672
Stoweflake is a full service, all season, destination resort and conference center offering 22,000 sq. ft. of a state-of-the-art, IACC certified meeting space and a world-class 50,000 sq ft spa. Featuring luxury accommodations, an 18 hole championship golf course, comprehensive sports / fitness facilities, two award-winning restaurants and impeccable customer service.
Visit Stoweflake Mountain Resort Stowe Website
---


Marriott Resort Hotels | Vermont
Stay at a Vermont Marriott Resort Hotel. Marriott Resorts, Courtyard Marriott Hotels in Vermont, Fairfield Inn and Suites, Towne Place Suites, Residence Inn by Marriott. Marriott rewards members check local rates and online specials by following the link below.
Visit Vermont Marriott Hotels & Resorts Website
---


The Wildflower Inn, Darling Hill Road, Lyndonville, VT 05851 | 802-626-8310
"Warm hospitality... the gardens are famous"Yankee Magazine. Have your picture-perfect Vermont getaway at this country inn with resort amenities on 570 acres in Vermont's Northeast Kingdom. Spectacular mountain views and breathtaking sunsets. 24 charming rooms and suites, swimming pool, tennis, trails, horse-drawn wagon rides, spa, and sauna. Easy to get to from I-91 & I-93. See our Vermont vacation packages online.
Visit Wildflower Inn - Lyndonville
---


Marriott Resort Hotels | Vermont
Stay at a Vermont Marriott Resort Hotel. Marriott Resorts, Courtyard Marriott Hotels in Vermont, Fairfield Inn and Suites, Towne Place Suites, Residence Inn by Marriott. Marriott rewards members check local rates and online specials by following the link below.
Visit Vermont Marriott Hotels & Resorts Website
---


The Arlington Inn, Historic Route 7A, Arlington, VT 05250
A unique and special place that brings you back to a time of Elegance and Style. This is the perfect site for your next gathering, whether your meeting is for eight or sixty people, the Inn offers several areas with space for both Business & Social Functions, as well as a Cozy Pub. This stately Greek Revival mansion was built in 1848, it is among America's landmark historic inns.
Visit Arlington Inn Website
---


Inn at Manchester, Route 7A, Box 41, Manchester Village, VT 05254 | 802-362-1793
A refreshing take on the classic Vermont getaway with an irresistible wrap-around porch, secluded pool, four exceptional acres of lawn and gardens. Every detail is about your comfort. Begin your day with a full country breakfast; end it with a relaxing cocktail in the fully licensed pub. Located in the heart of just about everything; antiquing, theatre, art, and history. Manchester Village specialty shops, designer outlets, golf and tennis. Skiing nearby. Free wireless internet. The Inn at Manchester family welcome you.
Visit Inn at Manchester Website
---

Landmark Trust USA, Historical Vacation Rentals, 707 Kipling Rd., Dummerston, VT 05301 | 802-257-7783

The Landmark Trust USA,
Extraordinary vacations in amazing historic homes
, is a not-for-profit Vermont corporation that restores historically significant properties then offers them, fully-equipped and fully furnished, as vacation rentals so people can appreciate a former period, a former life style. We have 5 properties; Rudyard Kipling's home - Naulakha, a former Sugar House, 2 farm houses, and Kipling's Carriage House.
Visit Landmark Trust USA Website
---

Products | Visit VT Towns | Shopping