Vermont Apartment Hunting
Finding a VT Apartment

Apartment Hunting can be a challenge here in Vermont. Finding a suitable apartment in Burlington, Rutland, Brattleboro, Manchester, Middlebury or just about any other Vermont town is not an easy task. Affordable housing is a national problem and Vermont is no exception. You can expect to pay from several hundred dollars to several thousand dollars a month for rental housing in Vermont. Ask us about VT Apartment Rentals or share reviews. To feature your business, contact us.
Vermont Apartments & Rental Housing


RE/MAX Four Seasons Real Estate, 1996 Depot Street, Manchester Center, VT 05255 | 802-362-4067
ReMax Four Seasons Real Estate is a leading provider of year round, seasonal, and vacation rentals in Vermont. We specialize in Manchester, Dorset, Arlington, Winhall and the Bromley and Stratton ski areas. In addition, we are a full service real estate firm, assisting buyers and sellers of homes, condominiums, and land. Give us a call today.
Visit Website
---

Landmark Trust USA, Historical Vacation Rentals, 707 Kipling Rd., Dummerston, VT 05301 | 802-254-6868

The Landmark Trust USA restores historically significant properties then offes them, fully-equipped and fully firnished, as vacation rentals where you can immerese yourself in a former life style. We have 5 properties; Rudyard Kipling's home - Naulakha, a former Sugar House, 2 farm houses, and Kipling's Carriage House. We allow pets at the Sugar House and the Amos Brown House.
Visit Landmark Trust USA
---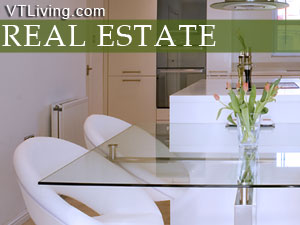 The Rental Housing market includes; apartment rentals, cottage and cabin rentals, home rentals, and condominium rentals. The price for a modest one bedroom apartment will vary from $350 – $ 650 per month depending upon location. Since apartment and house rentals rates are based in part by supply and demand, the more populated Vermont cities will have generally higher prices for apartments and housing rentals. House rentals are often $1,200 per month and higher.
Finding a Vermont Apartment
To quickly find an apartment for rent in Vermont check several sources and be ready to act quickly. Good apartments are in demand, and the competition is intense. Have your references typed and ready to mail, your down payment in hand (or in bank), and your schedule cleared to view and secure your place in Vermont.
To locate a Vermont apartment or house rental, check the Apartments for Rent section in Classified Ad Net.
Consider posting an "apartment wanted" classified, they can help you locate an apartment before a landlord places advertising.
Ask around. Often apartment and house rentals are found by "being in the right place, at the right time" – so let people know you are looking. Check with local Realtors, Rental Agencies, and Real Estate Agents. The real estate people know the local housing market. Some real estate agencies also handle local housing rentals.
Champlain Valley VT Realtors & Real Estate
Burlington, Middlebury, St. Albans, the Islands of NW Vermont
North Central VT Realtors & Real Estate
Montpelier, Barre, Randolph, Waterbury, Stowe, Mad River Valley
Northeast Kingdom VT Realtors & Real Estate
St. Johnsbury, Newport, Barton, Lyndonville, Burke, Jay, Island Pond
South Central VT Realtors & Real Estate
Rutland, White River Jct., Woodstock, Quechee, Brandon, Killington, Ludlow, Weston, Chester
Southern VT Realtors & Real Estate
Bennington, Brattleboro, Manchester, Arlington, Newfane, Mt. Snow area
Vermont Real Estate Glossary | Vermont Real Estate Advice

Products | Visit VT Towns | Shopping