Vermont Paintball
VT Woodsball, Paintball Fields, Paintball Parks
A growing extreme summer sport is Paintball and Vermont does offer paintball parks, fields and woodsball adventures. Paintball requires skill, stamina and proper equipment like protective eyewear and helmets. The paintball industry is worldwide – details about the sport may be found by visiting the links below.  Ask us about Vermont Paintball or share Vermont activity comments. To feature your Vermont business, contact us.
Vermont Lakes & Waterways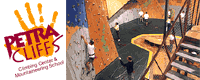 PetraCliffs Climbing Center and Mountaineering School, 105 Briggs Street, Burlington, VT 05401 | 866-65-PETRA
Located in Burlington, PetraCliffs is a Vermont's premiere indoor rock climbing facility and climbing school. Our gym features 8,500 square feet of climbing walls and bouldering for all abilities. Our programming, guiding, and instructional course focuses on individuals and groups of all ages.
Visit Petra Cliffs Website
---


Above Reality Inc. Hot Air Balloon Rides, 70 Essex Way, Essex, VT 05452 | 802-899-4007
Enjoy spectacular views of the Green Mountains, Lake Champlain, and the Adirondack mountains during a memorable balloon flight with our friendly and skilled staff. We'll whisk you above the ordinary and take you on a magical voyage above the treetops. All flights conclude with a champagne toast and VT cheese and fudge.
Visit Balloon Vermont Website
---


Scott Farm Orchard, 707 Kipling Road, Dummerston, VT 05301 | 802-254-6868
The Scott Farm, listed on the National Register of Historic Places, has been in active cultivation since 1791. This 571 acre farm includes over 120 varieties of ecologically grown heirloom apples on 40 acres. Harvest starts in late August and peaks in October. We have a pick-your-own orchard and numerous seasonal events. Check out website for details.
Visit Scott Farm Orchard Website
---


Vermont Antique Mall, 5573 Woodstock Road, Quechee, VT 05059 | 802 281-4147
Located in the heart of Quechee Gorge Village, you'll find our 17,000 square foot barn filled with antiques, vintage and collectable treasures. Come see the area's largest selection, with hundreds of dealer booths and new stock daily. Nearby eateries and seasonal events make this a "must see" for all ages. Shop where the dealers shop! Open daily 10am – 5pm.
Visit Vermont Antique Mall Website
---


The Governor's House in Hyde Park, 100 Main Street, Hyde Park, VT 05655 | 866-800-6888
Centerpiece of a quiet village, the completely restored historic mansion offers modern comfort with the gracious elegance of an earlier time. Period furnishings. Bedroom fireplaces. Mountain views. Jane Austen weekends. Afternoon tea. Small private events and weddings. The perfect elopement package.
Visit Governor's House at Hyde Park
---


Odyssey Events VT, 276 Laber Road, Bridgewater Corner, VT 05035 | 802-342-1513
Hands-on cooking classes offered by Chef Ted at his mountain top idyll. Discuss the many possibilities or choose from pre-scheduled classes. From pastas and pizzas to meats, seafoods, vegetables, and desserts. Learn then eat what you cook. BYOB.
Visit Cooking classes with Chef Ted
---


Okemo Valley Regional Chamber of Commerce, 57 Pond St., Ludlow, VT 05149 | 802-228-5830
We serve the Towns of Andover, Cavendish, known for trophy trout fishing; Chester, known for Arts & Antiques; Ludlow, home of Okemo Mountain Resort, Mount Holly famous for Cider Days; Plymouth, home to Pres. Calvin Coolidge State historic site and Weston, home to the original Vermont Country Store.
Visit Okemo Valley Chamber of Commerce Website
---


Mountain View Farm Animal Sanctuary, 3383 Darling Hill Rd., E. Burke, VT 05832 | 802-626-9924
Visit Mountain View Farm Animal Sanctuary in Vermont to see our rescued animals and please consider making a donation to help us care for them. If you share our love for animals and would like to get more involved with MVFAS we would love to welcome you as a volunteer. Volunteers join us on the farm or from their homes offering their time and services to the sanctuary.
Visit Mountain View Farm Animal Sanctuary
---
Vermont Paintball Courses
Advance Paintball
2946 Vermont Route 101
North Troy, VT 05851
Ph: 802-673-7049
Totally Paintball
319 Brook Road
Sharon, VT 05065
Ph: 802- 765-4216
Colchester Paintball & Green Mountain Laser Tag
1751 East Road
Colchester, VT 05446
Ph: 802-765-4216
Stratton Avalanche Paintball
Sun Bowl Road
Stratton, VT 05155
Ph: 802-824-5399
Final Stand Paintball
1283 Sweet Hollow Road
Shelton, VT 05483
Ph: 802-933-7774
Vermont Summer Sports | Vermont Rock Climbing | RV Dealers |
Vermont Lakes | Vermont Depth Charts | Vermont Fishing

Products | Visit VT Towns | Shopping