Vermont Information Sources
Vermont Chambers & Tourism Info

There is plenty of free travel and tourist information available from the State of Vermont. The Vermont Regional Information Centers are located along the states major interstate highways. I-91 and I-89 Information Centers are a good source of free regional and statewide information. There are dozens of free catalogs and brochures with information about many Vermont businesses. Ask us about VT Information, Vacations or Relocation or share your Vermont comments. To feature your Vermont business, contact us.
Vermont Information Sources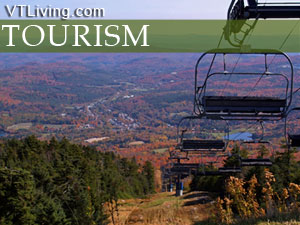 The Vermont Department of Travel & Tourism and the Vermont Chamber of Commerce will mail information to you at no charge. You may write to them at the addresses shown below.
Vermont Chamber of Commerce
PO Box 37
Montpelier, VT 05601
Ph: 802-223-3443
Vermont Department of Travel & Tourism
134 State Street
Montpelier, VT 05602
Ph: 802-828-3236 / 1-800-VERMONT
The smallest (by population) of the six New England states, Vermont is home to more than half a million people. For more information about Vermont Cities and Towns, Click Here. For more information about New England, visit www.northernnewengland.com.
Vermont was admitted to the United States on March 4, 1791.
Vermont has many excellent colleges and universities and several fine museums and art galleries.
The Vermont state motto is "Freedom and Unity". For information about Vermont weather including current weather conditions, click here.
For more information about traveling in Vermont, click here.

Products | Visit VT Towns | Shopping