Vermont Real Estate Trends
Real Estate Update & Advice from Vermont's Top Realtors & Agents

Vermont Living Magazine's Vermont Real Estate Guide presents select Vermont real estate agents, realty companies, MLS listings, Vermont Realtors by region. The VT real estate market is more consistent and stable than many other states. We suggest working with one of our Vermont Realtors or Real Estate Agents. Vermont Real Estate sections include; Vermont Commercial Real Estate, Lake Champlain area Real Estate, and Vermont Vacation Rentals. Ask us about VT Realty or to feature your Vermont Real Estate, contact us.
VT Real Estate Buying & Selling Trends
Vermont's real estate season picks up with the start of spring. With interest rates down and market variety and inventory up – we decided to check with some local Vermont real estate agents and Realtors. Is it a great time to buy or sell a home? Our experts offer their advice and tips for both sides of the Vermont real estate market.
Vermont's real estate market begins its slow climb through the end of the winter months. Nancy Jenkins, owner and broker of Prudential Realty Mart in South Burlington, said "The season begins towards the end of January and climbs steadily towards spring before peaking around May or June".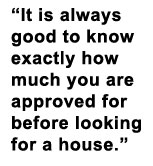 No matter what time of year someone decides to buy, there are certain things that should be considered. Jeanie Chamberlain of Berkley, Veller & Greene Real Estate in Rutland said that buyers, especially first time buyers, should "attend a homebuyer seminar before they make any serious decisions."
Once the buyer(s) have some background information, the next thing needed is a good real estate agent. "It is important that you have a worker who is knowledgeable and can direct you to proper venues for your questions and concerns," Jenkins said.
A real estate agent should be able to help a buyer with finding a good inspector. Chamberlain said that she advises all of her clients to have an inspection done on the house they are looking at. "It is worth the investment to have the home carefully inspected because if there are any major deficiencies, many times not even known by the seller, they [the buyers] have the option to not purchase or ask the seller to remedy [the problem]," she said.
Another piece of advice that Jenkins offers to her clients is a pre-approval letter from the bank. "It is always good to know exactly how much you are approved for before looking for a house. It makes budgeting easier and cuts down on the hassle after buyers have decided on the house they want."
There are also tips that come along with selling a home. One that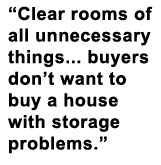 Jenkins can't stress enough is de-cluttering the home before showing it. "Clear rooms of all unnecessary things…buyers don't want to buy a house with storage problems," she said.
Like with every market, real estate follows trends. Across the board, condition is key. Jenkins said that many buyers are looking for updated homes that they will not have to remodel. But she advises sellers to consult with an agent before remodeling to sell, so they will get a return for their money. Many buyers are looking for updated kitchens and baths, open floor plans and sunny, open lots.
A recent trend that has taken hold is energy efficiency. Many potential buyers are are asking how well the house heats and cools as well as the average heating costs, Chamberlain said. With gas prices continuing to fluctuate and environmental concern, this seems to be a trend that will stick around.
Whether buying or selling a home, real estate trends make a difference. Asking an agent for help and/or advice will make the experience safer and less stressful. Vermont Living lists recommended Realtors and Real Estate Agents and Agencies by region.
– Tabitha Fitzgerald for Vermont Living Magazine
Vermont Real Estate Experts


The Hermitage Deerfield Valley Real Estate, Route 100, Valley Center, West Dover, VT 05356 | 802-464-3055
The Hermitage Deerfield Valley Real Estate provides the finest level of real estate service. We maintain a high standard of professionalism by retaining only full-time, experienced Realtors. Our team of 8 Agents has over 150 years of collective real estate experience to assist you with the largest selection of residential, land and commercial properties in Southern Vermont.
Visit Hermitage Deerfield Valley Real Estate Website
---

Bellville Real Estate, 255 Western Ave., Brattleboro, VT 05301
Our knowledgeable agents have been assisting customers and clients with their real estate needs for more than 100 years and will recognize your individual needs to ensure your trust and peace of mind during your property transactions. We offer services in all areas of Real Estate from selling and listing homes, commercial property and land to exclusive estate and buyer representation.
Visit Bellville Real Estate Website
---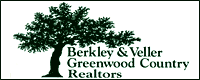 Berkley, Veller & Greenwood Country Realtors, 119 Western Ave., Brattleboro, VT 05301 also Route 100, West Dover, VT 05356

Berkley, Veller & Greenwood Country Realtors has access to the largest selection of real estate listings in southeastern Vermont and southwestern New Hampshire. Offices are located in Brattleboro and Mount Snow, Vermont and Walpole, New Hampshire.
Visit Berkley Veller Greenwood Country Realtors Website
---


RE/MAX Four Seasons Real Estate, 1996 Depot Street, Manchester Center, VT 05255
REMAX Four Seasons Real Estate is a full service real estate firm, assisting buyers and sellers of homes, condominiums, commercial properties, and land. We serve the southern Vermont real estate market, specializing in Manchester, Dorset, Arlington, Winhall, and the Bromley and Stratton ski areas.
Visit RE/MAX Four Seasons Real Estate Website
---

Mobil Gas Station - Convenience Store For Rent, Manchester, VT 05356 | 802-442-2046

FOR RENT: 2,800 s.f. Mobil service station/convenience store located on a prime .42 acre lot in Manchester Vermont. Please call 802-442-2046 M-F 8AM-5PM or e-mail pjminc@myfairpoint.net for more information.
Visit Mobil Gas Station Conveniece Store 4 Sale Website
---


Patty Emery, Parkway Realty Associates, 223 Main Street, Lyndonville, VT 05851 | 802-626-8333
I want to help you with all of your Northern Vermont real estate needs. As a Vermont native from the Northeast Kingdom, I am very familiar with Burke Mountain, Willoughby Lake and surrounding areas.   So if you're thinking of buying or selling please contact me. 
Visit Patty Emery Realty Website
---

Century 21 Farm and Forest Realty, 5043 US Route. 5, Derby Road, Derby, VT 05829 | 802-334-1200

Since 1993 Century 21 Farm & Forest Realty has assembled a diversified team of experts familiar with a broad range of Vermont real estate; residential, commercial, timber tracts, vacation property or building lots. Office is conveniently located off Interstate 91 and open six days a week, Sundays by appointment. Member MLS, Century 21 Real Estate network. View listings online.
Visit Century 21 Farm & Forest Website
---

Parkway Realty Associates, 75 Mt. Pleasant St., St. Johnsbury, VT 05819 and 971 Broad St., Lyndonville, VT 05851 | 802-748-8169

A full service real estate agency specializing in Vermont homes, land, and commercial property for sale with offices in St. Johnsbury and Lyndonville, Vermont. The top producing real estate agency in the area for several years. View real estate listings online.
Visit Parkway Realty Associates Website
---

Begin Realty, 309 Portland St., Suite 101, St. Johnsbury, VT 05819 and 10 Route 2 W, Danville, VT 05828 | 802-748-2045
Welcome home to Vermont. Begin Realty "Providing professional and courteous service". Vermont's Northeast Kingdom is a wonderful place to work and live. Begin Realty has offices in St. Johnsbury and Danville. For commercial, residential, and land listings in the Northeast Kingdom of Vermont visit our website.
Visit Begin Realty Website
---

Morrill & Guyer Associates, 791 Broad Street (Route. 5), Lyndonville, VT 05851 | 802-626-9111
Whether you're looking for the right neighborhood and school for your kids, a Burke Mountain ski retreat, a special lakeside camp, a Saint Johnsbury or Lyndonville home, even pre-construction. Contact us today.
Visit Morrill & Guyer Website
---

Sugarhouse Acres
Come and enjoy this idylic New England setting with lush green pastures, wooded permimeter and stunning back drop of mountains that include Burke Mountain, the NH White Mountains and more! 86+/- magnificent acres subdivided into four individual lots that offer privacy, yet just minutes to East Burke Village and Burke Mountain, home of the Burke Mountain Academy and the world famous Kingdom Trails. Each lot has septic plans, site plans and is fully permitted for up to severn bedroom residences. Sugar House Acres offers many options to develop this stunning site for multiple residences or simply create a family estate.
Visit Sugarhouse Acres Website
---


Hal Sheeler, Vermont and New Hampshire Realtor® Century 21 Energy Shield Realty, Lebanon, NH 03766 | 603-398-2151
Join the many who regularly check www.HalSheeler.com to view NNEREN Multiple Listing System property listings in the Dartmouth / Upper Connecticut River Valley region of Vermont and New Hampshire and to find valuable area information. Contact Hal Sheeler for honest and competent real estate services as your BUYER AGENT or to list property for sale.
Visit Hal Sheeler Realtor Website
---


Joanne Kent, Broker Associate, Four Seasons Sotheby's International Realty, 8 Glenn Road, Box 34, West Lebanon, NH 03784 | 802-345-8736
Licensed in both Vermont and New Hampshire, serving the Upper Valley Region: – Norwich, Hanover, Lebanon, Woodstock & Barnard. One of the finest real estate companies in New England.
Visit Joanne Kent Four Seasons Sothebys International Realty Website
---


Sugarbush Real Estate, Rt. 100, Village Square, Waitsfield, VT & Sugarbush Village, Warren, VT 05674
Celebrating over 40 years of exceptional real estate service. With two offices, memberships in both Vermont MLS systems, and extensive internet marketing, we offer Buyers the most complete selection of residential and resort properties, and Sellers the broadest exposure in which to sell their property. Buyer/Seller Representation, Development and Permitting Services, new Home Packages. Members: REALTORS, NNEREN & Northwest MLS.
Visit Sugarbush Real Estate Website
---


Little River Realty, 254 Mountain Road, Stowe, VT 05672 | 802-253-1553
Stowe Vermont Real Estate: Vermont Farmhouses, Luxury Homes to Log Homes. Professional REALTORS® serving the Vermont and Stowe areas. We appreciate your schedule and are available evenings and weekends to assist. There is no obligation. Your Trusted Real Estate Advisors. Former REALTOR® OF THE YEAR, Past President Lamoille Area Board of REALTORS®
Visit Little River Real Estate - Stowe, VT
---


Lisa Meyer, Century 21 Jack Associates, 98 South Main Street, Waterbury, VT 05676 | 802-244-4500x709
Offering Buyer representation and assistance in purchasing Primary or Vacation homes. Specializing in the sale of Vermont homes. Serving the Waterbury, Stowe, Montpelier, Barre, Mad River Valley, and Chittenden county Vermont.
Visit Lisa Meyer Century 21 Jack Associates - Waterbury
---


Pall Spera Company Realtors, 1800 Mountain Road, Stowe, VT 05672

From starter homes, lots, commercial buildings, to vacation hideaways, cabins, condos and world class estates, we have three offices to serve you - in Stowe on the Mountain Road and the Village, and in Morrisville on Brooklyn Street. We look forward to creating your dreams with you.
Visit Paul Spera Realtors Website
---


Maple Sweet Real Estate, 4403 Main Street, #204, Waitsfield, VT 05673 | 800-525-7965
Contact Maple Sweet Real Estate for a complimentary comparative market analysis on your property or arrange showings of property anywhere in Vermont. Maple Sweet provides responsive service, creative and insightful marketing, dynamic graphics and cutting edge technology.
Visit Maple Sweet Real Estate Website
---


Carol Audette, CRS, Coldwell Banker Hickok and Boardman, 346 Shelburne Road, Burlington, VT 05401 | 802-846-8800
Carol Audette is one of the most trusted name in real estate. Sales, integrity, quality, are part of the tradition of excellence in Chittenden county. It is the mission of the Audette Team to consistently provide the highest quality, most innovative, and exceptional real estate service available anywhere. Our client's needs always come first. Our constant goal is mutual respect and long term relationships that are beneficial to all parties.
Visit Carol Audette Coldwell Banker Website
---


Nancy Jenkins, CRB, CRS - Nancy Jenkins Real Estate, 140 Kennedy Drive, Suite 102, South Burlington, VT 05403 | 802-846-4888
Whether you're selling or buying, Nancy Jenkins and her team will provide you with the very best in real estate counsel and service. Her clients and customers rely on her for the financial insight that has placed her on the cutting edge of the ever changing Chittenden County VT real estatemarketplace. Involved, innovative, a top producer, interested in what is best for each person with whom she works, a leader and true professional. For more information about Nancy Jenkins, the number one agent in Vermont visit the website.
Visit Nancy Jenkins Real Estate
---


Coldwell Banker Hickok & Boardman Realty, 346 Shelburne Rd, Burlington, VT 05401 | 802-863-1500
Helping Vermont home buyers and sellers with their real estate needs for more than 40 years. The #1 Coldwell Banker Office in Vermont, specializing in the Greater Burlington area and surrounding towns from Middlebury to St. Albans. We also offer rental assistance to landlords and tenants.
Visit Hickock and Boardman Realty
---


Coldwell Banker Islands Realty Inc., Office, US Route 2, South Hero, VT 05486 | 802-372-5777
Coldwell Banker Islands Realty Inc. is the Lake Champlain Islands' Number 1 real estate agency. We have been serving Grand Isle County's real estate needs since 1970 and have built a firm reputation for quality, integrity and service. We specialize in Vermont lakefront, island and inland properties in Grand Isle, Chittenden and Franklin Counties including the towns of South Hero, Grand Isle, North Hero, Isle La Motte, Alburg, Swanton, Highgate, Georgia, Milton, and Colchester.
Visit Lake Champlain Islands Realty
---
Champlain Valley VT Realtors & Real Estate
Burlington, Middlebury, St. Albans, the Islands of NW Vermont
North Central VT Realtors & Real Estate
Montpelier, Barre, Randolph, Waterbury, Stowe, Mad River Valley
Northeast Kingdom VT Realtors & Real Estate
St. Johnsbury, Newport, Barton, Lyndonville, Burke, Jay, Island Pond
South Central VT Realtors & Real Estate
Rutland, White River Jct., Woodstock, Quechee, Brandon, Killington, Ludlow, Weston, Chester
Southern VT Realtors & Real Estate
Bennington, Brattleboro, Manchester, Arlington, Newfane, Mt. Snow area
Vermont Real Estate Glossary | Vermont Real Estate Advice
Dining | Real Estate | Skiing | Vacation Rentals | Inns | Hotels | Resorts
Classified Ads | Golfing | Events | Attractions | Sports | Personals
Pet Friendly Lodging | Meeting Rooms | Weddings
Products | VT Town Photos | Shopping