Northeast Kingdom Vermont Real Estate
Northeastern Vermont Real Estate Listings
Northeast Kingdom Vermont Real Estate; homes for sale, land, farms, building lots, second homes, vacation properties, business and commercial realty. Find northern Vermont's most reputable real estate agents and Realtors. The northeastern section of Vermont - the most rural in the entire state is is known as "The Northeast Kingdom" and offers spectacular scenery, picturesque country villages, and sparkling lakes. There are also some outstanding real estate and investment opportunities here. Visit the Northeast Kingdom real estate brokers, agents and listings below. If you would like to feature your Northern Vermont property, agency, or current listing in Vermont Living Magazine, please contact us.


Patty Emery, Parkway Realty Associates, 223 Main Street, Lyndonville, VT 05851 Ph: 802-626-8333 Home: 802-626-9693.
Sign up and receive the latest northern Vermont real estate listings. Visit our offices in Lyndonville, Vermont or view our Northeast Kingdom real estate listings online.
www.pattyemery.com
---


Century 21 Farm and Forest Realty, 5043 US Route. 5, Derby Road, Derby, VT 05829-0331 Ph: 802-334-6700 or 800-273-5371 Fax: 802-334-5402.

Since 1993 Century 21 Farm & Forest Realty has assembled a diversified team of experts familiar with a broad range of Vermont real estate; residential, commercial, timber tracts, vacation property or building lots. Office is conveniently located off Interstate 91 and open six days a week, Sundays by appointment. Member MLS, Century 21 Real Estate network. View listings online.
www.farmandforest.com
---

Parkway Realty Associates, 75 Mt. Pleasant St., St. Johnsbury, VT 05819 Ph: 802-748-8169 or 802-748-2048, and 971 Broad St., Lyndonville, VT 05851 Ph: 802-626-8333 or 802-626-9342.

A full service real estate agency specializing in Vermont homes, land, and commercial property for sale with offices in St. Johnsbury and Lyndonville, Vermont. The top producing real estate agency in the area for several years. View real estate listings online.
www.parkwayrealtyassoc.com
---

Begin Realty, 309 Portland St., Suite 101, St. Johnsbury, VT 05819 Ph: 802-748-2045 Fax: 802-748-3802 and 10 Route 2 W, Danville, VT 05828 Ph: 802-684-1127 Fax: 802-684-1086.
Welcome home to Vermont. Begin Realty "Providing professional and courteous service". Vermont's Northeast Kingdom is a wonderful place to work and live. Begin Realty has offices in St. Johnsbury and Danville. For commercial, residential, and land listings in the Northeast Kingdom of Vermont visit our website.
www.beginrealty.com
---
LandVest, 186 College Street, Burlington, VT 05401 Ph: 802-660-2900.

Since it's founding in 1968, LandVest has been providing expert real estate services to owners of distinctive properties. LandVest has been selected by Christie's Great Estates as its Exclusive Affiliate for the Northeast because of our uncompromising standards and unmatched level of service. For more detailed information about LandVest and a listing of our current properties, please refer to our website.
www.landvest.com
---

Morrill & Guyer Associates, 791 Broad Street (Route. 5), Lyndonville, VT 05851 Ph: 802-626-9357.
Whether you're looking for the right neighborhood and school for your kids, a Burke Mountain ski retreat, a special lakeside camp, a Saint Johnsbury or Lyndonville home, even pre-construction. Contact us today.
www.homeinthekingdom.com
---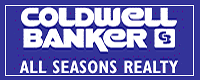 All Seasons Realty, Main Office; 5498 Route 5, Newport, VT 05855 Ph: 802-334-7277.
All Seasons Realty / Coldwell Banker offers the finest Northern Vermont real estate for sale. Always a large selection of homes in the beautiful Northeast Kingdom; Vermont land for sale, lakefront homes, camps, country, city and village homes. Explore our map and MLS listings. Sign-up to receive automatic listings by email.
www.allseasonsre.com
---
Remax Northern Edge Realty LLC, Berlin, Colebrook, Lancaster, Littleton New Hampshire.

With offices in Berlin, Colebrook, Lancaster and Littleton Remax Northern Edge Realty is the largest full service real estate agency serving all of Coos County in New Hampshire. In addition, we cover northern Grafton County in New Hampshire as well as all of Essex County and eastern Caledonia County in Vermont.
www.remax-ner-berlin-nh.com
---
Big Bear Real Estate, Tina LeBlond - Realtor / Principal Broker, Route 100, Troy, VT 05868 Ph: 802-744-6844 or 800-479-6844 Fax: 802-744-6659.

We offer Northeast Kingdom homes, lakefront, farms, land, cottages and more. At Big Bear Real Estate, you're sure to find that perfect house, condo or commercial property that you've been looking for. Let our staff assist you with all your real estate needs. We cover all areas from Newport to Jay Peak, Vermont and many other areas throughout northern Vermont and the Northeast Kingdom. Visit our website for current listings.
www.bigbearrevt.com
---

StoneCrest Properties, LLC, PO Box 132, 101 Depot St., Lyndonville, VT 05851 Ph: 802-626-4790
StoneCrest Properties is a full-service real estate agency in the heart of the beautiful Northeast Kingdom of Vermont. Our staff of full-time agents are ready and willing to help you find your new home, land, camp, commercial space or vacation property.
www.StoneCrestPropertiesVT.com
---

Lang McLaughry Real Estate Offices in Vermont: Greater Burlington, St. Albans, Middlebury, Vergennes, Lyndonville, St. Johnsbury, Norwich, Fairlee, Rutland, Woodstock, Manchester and Londonderry. New Hampshire: Hanover and West Lebanon Ph: 800-864-6226 Ext. 7921
Vermont and Northern New Hampshire's leading real estate firm with over 140 Associates and staff providing innovative real estate services to Buyers and Sellers of residential, investment and commercial property from 15 local offices.
www.LMSRE.com
---
Northeast Vermont towns include; Newport, Hardwick, St. Johnsbury, Troy and Barton. The college town of Lyndon is located here, home of Lyndon State College. The International border towns of Beebe, Beebe Plain, Derby, Derby Line, Troy, North Troy, Holland, and the snowmobile capitol of Vermont - Island Pond (Brighton) are also part of this region. This region is known for outdoor sports, fishing, hunting, boating, hiking, and great skiing at Jay Peak, and Burke Mountain. This is an ideal place for your second home or Vermont vacation property.

inns | hotels | resorts | restaurants | attractions | entertainment
Vermont Real Estate Listings
VT Realtors & Real Estate by Region

Click Vermont map on region of interest.


Champlain Valley Vermont Real Estate & Select Realtors
Burlington, Middlebury, St. Albans, Champlain Islands of NW Vermont
North Central Vermont Real Estate & Select Realtors
Montpelier, Barre, Randolph, Waterbury, Stowe, Mad River Valley
Northeast Kingdom VT Real Estate Listings & Select Realtors
St. Johnsbury, Newport, Barton, Lyndonville, Burke, Jay, Island Pond
South Central Vermont Real Estate Listings & Select Realtors
Rutland, White River Jct., Ludlow, Woodstock, Quechee, Brandon, Killington, Okemo area
Southern Vermont Real Estate Listings & Select Realtors
Bennington, Brattleboro, Manchester, Mt. Snow area, Newfane

Vermont Commercial Real Estate | Vermont Business For Sale | VT Vacation Rentals
CLICK HERE TO SUBSCRIBE


Stay up-to-date on VT happenings
SHARE PHOTOS - WIN VERMONT GETAWAYS

Inns | Hotels | Resorts | Vacation Rentals | Real Estate | Events | Classifieds
Dining | Attractions | Business | History | Weather | Hiking | Skiing
Personals | Farmstands | Nightclubs | Colleges | Golfing | Photos
Art Galleries | Vermont Products | Maps
Vermont Lodging Guide
Inns | Hotels | Resorts | Pet Friendly | Vacation Rentals
Group Lodging | Extended Stay | Conference Centers

Vermont Living Sweepstakes
Enter To Win
VT Living is always giving away great travel prizes.
Sweepstakes
Celebrity News and Photos

Who's Moving In?

Relocation

Data
If you are a licensed Vermont real estate agent, contact Vermont Living Magazine for a listing on this high traffic web site.
E-mail for information about featuring your real estate agency web site that displays VT real estate,
Vermont land, houses for sale, homes for sale, Vermont businesses, condos, or investment property.
Additional Vermont Real Estate Information may be found in the
Vermont Real Estate Guide
New England Real Estate
NH Real Estate | ME Real Estate | CT Real Estate
site privacy policy |
| advertise | mission


Vermont Living Magazine
is Made in New England

Return to Vermont Living Magazine- Home Page
NHLiving
|
MELiving |
CTLiving
|
MALiving | RILiving
New England Recipes
|
Country Weddings
|
Travel-Destinations | Classified

NE Living | Real Estate | Winner Photos | VT Inns | VT Real Estate
© 2012 Vermont Living Magazine || Travel-Destinations | New England | ME | VT | CT | MA | NH | RI