Vermont Halloween Events
Fun & Spooky Vermont Halloween Attractions
With haunted cemeteries, ancient estates, and the fascinating history of New England, it's no surprise that Vermont offers a broad assortment of creepy things to do when Halloween season comes each year. Vermont Halloween Events include family-friendly festivals and haunted hayrides, corn mazes and spooky haunted houses. October events also feature living history tours. Browse our Halloween Attractions and Events below. To share your Vermont business with us, please contact us. Learn more about advertising in VTLiving.

Vermont Top Ten Halloween Activities

EMILY'S BRIDGE
Stowe,  VT
Come meet Emily …if you dare! Vermont's only haunted covered bridge is home to Emily, a disgruntled poltergeist and Vermont's most famous spirit. It is reported that Emily gets angrier and angrier with each passing year. This is no commercial Halloween tour, folks – it's the real deal! Locals will tell you to be careful when crossing the bridge, and many will flat out refuse to go near it after dark. For the last 150 years, events at the bridge tell of shaking cars, human and livestock slashed by invisible claws to the point of drawn blood, and cameras consistently failing to operate correctly. STOWE INNS | STOWE RESORTS | STOWE VACATION RENTALS

A FAMILY HALLOWEEN Woodstock, VT
Each year, Billings Farm and Museum hosts a wonderful Halloween event that is perfect for all ages and specifically planned for younger children. There will be pumpkin carving for the whole family, horse-drawn wagon rides, costume parades, Halloween stories, historic games and doughnuts on a string. Children in costume, accompanied by an adult, are admitted for free. WOODSTOCK INNS | WOODSTOCK HOTELS | WOODSTOCK VACATION RENTALS

HAUNTED CASTLE TOURS Center Rutland, VT
Join the folks at Wilson Castle this Halloween for an exclusive tour of the mysterious mansion and the fascinating secrets that it guards. The castle will be decorated in the style of a medieval nightmare, and your hosts present a multi-sensory experience with high-tech sound and special effects. This tour is recommended for people over the age of 13. Participants are encouraged to dress warmly and bring flashlights for a night of Halloween fun. All proceeds go to charity. RUTLAND INNS | RUTLAND HOTELS | RUTLAND VT

FRIGHT RIVER FLYER White River Junction, VT
Each year, the White River Flyer, a historic steam engine-driven passenger train built in 1892, becomes the "Fright River" Flyer, a delightfully spooky children's Halloween train ride. This historic train travels from White River Junction to Thetford, Vermont on one night only, near the end of October. Wear your costumes and receive half-price tickets. There will be a costume contest, as well as free candy, cider and doughnuts. WHITE RIVER VT HOTELS| WHITE RIVER, VT RESTAURANTS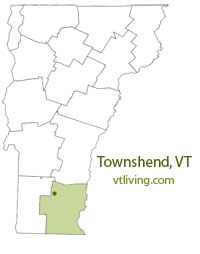 ANNUAL PUMPKIN FESTIVAL Townshend, VT
Come to The Common on the first weekend after Columbus Day and enjoy a fun-filled day for the whole family. With pumpkin-decorating contests, best scarecrow competitions and wonderful food and craft vendors displaying their wares, this event is a wonderful way to experience the quaint charm of a small New England town festival. Ribbons and prizes are awarded for the various contests and divine pumpkin pies are for sale as well. TOWNSHEND, VT INNS| TOWNSHEND, VT HOTELS

THE HAUNTED FOREST Williston, VT
If you have never experienced a "theater in the woods" performance, we strongly encourage you to check out The Haunted Forest. This annual event is not only a wonderful Vermont tradition that brings communities closer together, it is also the largest and most popular outdoor theatrical production in the state. Haunted Forest performers have been entertaining audiences for over 25 years, and the event sells out every year with audiences of over 6,000 people.  Dress warm and be led through the foreboding forest on trails illuminated by glowing jack o'lanterns for a night of good fun, spooks and chills.

DEAD NORTH – FARMLAND OF TERROR Danville, VT
This annual haunted event in Danville is so popular, it sells out each year. Come experience the "Old North Village" excavation, and plan on being terrified by what has been dug up! Activities include a half-mile walk of terror through a haunted cornfield, wagon rides, and many haunted town buildings to explore. Be ready to meet the half-dead residents of North Village and be prepared to scream at the top of your lungs. Not recommended for the wee ones or those faint of heart.

QUEEN CITY GHOST WALK Burlington, VT
Many have heard stories of the sea monster lurking at the bottom of Lake Champlain, but what of the spooks in the city of Burlington itself? Join your guide, Thea Lewis, for an evening of ghosts, haunts, and tragic stories as you walk back in time to the early days of Burlington. Learn about a suicidal cook, a captain of industry gone insane and a heroic firefighter, among many other colorful characters and spooks. This tour is the perfect blend of goose bumps, humor and history.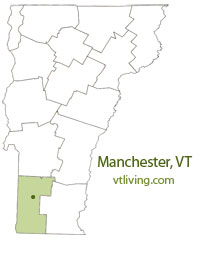 PUMPKIN CARVING FESTIVAL Manchester,  VT
Join the folks in Manchester, Vermont for great fun at their annual pumpkin carving festival. Each year, they attempt to break the Guinness Record for the most pumpkins being carved simultaneously. Bring your carving skills and participate in the fun! Activities include a Harvest Cook-Off, Guess the Weight of the Giant Pumpkin Contest, pony rides, live musical performances, Pumpkin Golf and pumpkin painting. This is a great event for the entire family.
Champlain Valley VT Attractions
Burlington, Middlebury, St. Albans, the Islands of NW Vermont
North Central VT Attractions
Montpelier, Barre, Randolph, Waterbury, Stowe, Mad River Valley
Northeast Kingdom VT Attractions
St. Johnsbury, Newport, Barton, Lyndonville, Burke, Jay, Island Pond
South Central VT Attractions
Rutland, White River Jct., Woodstock, Quechee, Brandon, Killington, Ludlow, Weston, Chester
Southern VT Attractions
Bennington, Brattleboro, Manchester, Arlington, Newfane, Mt. Snow area
Dining | Real Estate | Skiing | Vacation Rentals | Inns | Hotels | Resorts
Classified Ads | Golfing | Events | Attractions | Sports | Personals
Pet Friendly Lodging | Meeting Rooms | Weddings
Products | VT Town Photos | Shopping
CLICK HERE TO SUBSCRIBE



Stay up-to-date on VT happenings

Search Vermont Living Magazine